Volunteering at a nursing home can be a fulfilling and rewarding experience. It provides an opportunity to make a positive impact on the lives of the elderly residents, while also gaining valuable skills. In this article, we will explore the various ways in which you can volunteer in a nursing home and the benefits that come with it.
Volunteer opportunities at a nursing home
Volunteers can engage in a variety of activities with the residents, such as playing games, reading books, or simply spending time chatting and getting to know them. These interactions can help residents alleviate feelings of loneliness and isolation, and can also provide mental stimulation and socialization.
Donating items to a nursing home is another great way to show your support for the elderly population in your community. When selecting items to donate, consider items that would be useful and enjoyable for residents, such as books, puzzles, games, and blankets. You can also consider donating personal care items such as toiletries. Be sure to check with the nursing home first to see if there are any specific items they are in need of, and to find out their donation policies. Your donation can make a big difference in the lives of nursing home residents and can bring a smile to their faces.
Benefits to volunteering at a nursing home
Volunteering at a nursing home can be a rewarding experience for many reasons. It promotes a sense of community involvement and personal growth. Spending time with the residents can also be a great way to learn about local history and life experiences from a different perspective.
In addition to the personal rewards of volunteering at a nursing home, there are also professional benefits. Volunteers can develop skills in communication, empathy, and teamwork, which can be valuable in any career path. It can also provide an opportunity to explore a potential career in healthcare or social work.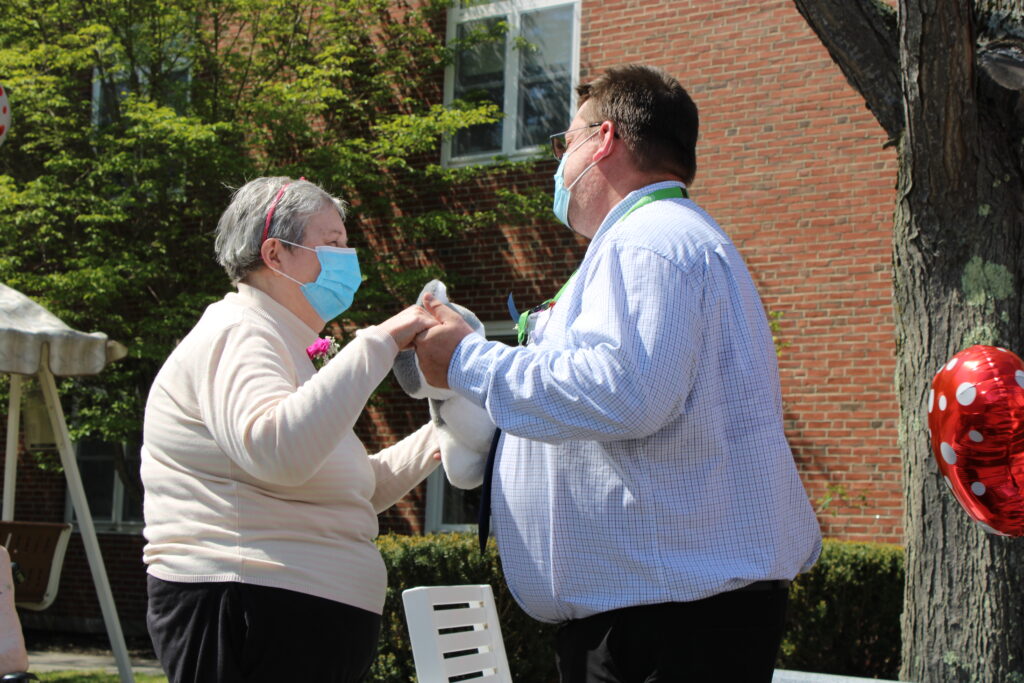 Requirements to volunteer at a nursing home
No prior experience is necessary to volunteer at a nursing home, just a willingness to learn and a desire to make a positive impact. One of the most important things to keep in mind when volunteering at a nursing home is to be patient and empathetic. Many of the residents may have physical or cognitive limitations that require extra attention and care. It's important to approach each interaction with kindness and respect, and to take the time to listen to residents' stories and experiences. In addition to possessing a positive attitude and an interest in working with seniors, typically volunteers should meet the following requirements:
Be at least 16 years of age
Be willing to undergo a background check
Complete a volunteer orientation
Volunteer at Rockingham County
Overall, volunteering at a nursing home is a valuable and meaningful way to give back to the community and make a positive impact on the lives of others. If you're interested in becoming a volunteer at our nursing home, please contact us to learn more about the application process.
For more information on our career opportunities, visit https://www.governmentjobs.com/careers/rockinghamnh